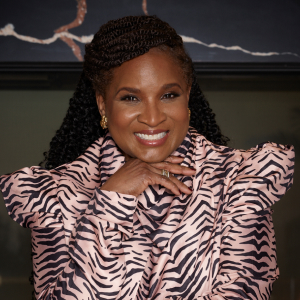 Roslyn Young-Daniels
President & Founder
Black Health Matters
It is our pleasure to welcome you to the Black Health Matters HARLEM WEEK Health Summit & Expo, in partnership with The Greater Harlem Chamber of Commerce. We have assembled some of the nation's foremost healthcare providers, community leaders, health and wellness experts, and influencers to empower patients and caregivers.
This hybrid event will be held IN PERSON at The Alhambra Ballroom in Harlem, NY and VIRTUALLY. Our summit will equip the African American community with valuable information, and resources, needed to advocate for better health outcomes for themselves, and their loved ones.
Our sincere hope is that you will take advantage of this exceptional opportunity to connect with the best medical experts and community partners from New York City and around the country. Watch the presentations, ask questions in the chat, visit the virtual booths, and download all the valuable health information provided by our sponsors and partners. We are sure you will be energized by the day's events and will be inspired to make your health a priority, because #blackhealthstartshere!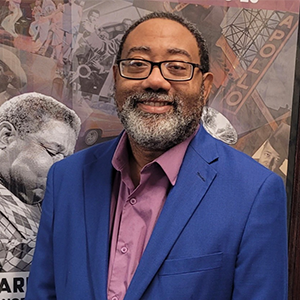 Winston Majette
Executive Director & Board Member
The Greater Harlem Chamber of Commerce
& HARLEM WEEK, Inc.
The Greater Harlem Chamber of Commerce (GHCC) & HARLEM WEEK are pleased to partner with Black Health Matters for this very special health summit & expo.

As we make our community healthier, we will see the benefits in better business, better relationships, better/more joyful activity. We can "Be the Change" and embody "Hope Joy Love." Our health must be our #1 priority, and it starts with taking better care of our health.

Please encourage your family and friends to take the messages of living healthier in mind, body & spirit, from this event, everywhere you go. Become health ambassadors within your community.

I'd like to send a special "thank you" to the GHCC Health Committee, who worked alongside the Black Health Matters team to bring you the Black Health Matters HARLEM WEEK Health Summit & Expo. We hope you'll take advantage of all the great information, and resources, that will be shared both in person and online.
SUMMIT TOPICS & HEALTH SCREENINGS
Asthma
Clinical Trials
Health Equity
Multiple Myeloma
Sleep Hygiene
Blood Pressure Screenings
CPR Training
Hip Hop Health
Opioid Narcan Training
Youth, Resilience & Community
Body Mass Index (BMI)
Endometrial Cancer
Mammograms
Prostate Cancer
COVID Recovery
Fitness
Mental Health
PSA Testing
Chronic Disease
General Health
Shingles
DR. ENRIQUE A. RIGGS
Harlem dentist and businessman Dr. Enrique A. Riggs was born on June 3, 1943, in Panama City, Panama, to Winifred and Eric Riggs. Riggs is an active member of several civic organizations and the Army Reserve.

After earning his B.A. in psychology from Central State University in Wilberforce, Ohio, Riggs enlisted in the Army Reserve in 1968, rising to the rank of colonel in the Dental Corps. He earned his master's degree in counseling from the State University of New York at Albany in 1971, and in 1978 he received his degree in clinical dentistry from Howard University. Since 1978, Riggs has been in private practice in Harlem at an office he owns with his wife. Riggs was a co-founder in 1983 of the Small Business Stock Exchange of America, providing growing and emerging companies with expansion capital. He earned an M.B.A. in finance from Iona College in 1997 with a certificate in international business.

Since 1995, Riggs has served as a military academy liaison at the U.S. Military Academy at West Point. He is responsible for recruiting cadets from the New York area and minority cadets from the nation at large. Following the World Trade Center attacks on September 11, 2001, Riggs used his professional expertise to examine dental records and help identify victims at Ground Zero. In 2002, the U.S. Army Dental Command appointed Riggs North Atlantic Region Dental Commander in the U.S. Army Reserve.

Riggs has been active in a number of other civic and professional organizations, including the 100 Black Men, the American Association of Securities Dealers and the American Dental Association. He sits on the Boulé Foundation Board. He and his wife, Dr. Carol Morales, were married in 1983 and have one daughter, Myra Christine. Riggs lives with his family in White Plains, New York.
Maurice D. Hinson, MD
Maurice D. Hinson, MD is the Founder & Executive Director of MediRootz Medical Group, a telehealth based primary care practice specializing in providing equitable access to high value primary care. Dr. Hinson received his BA in Neuroscience from Johns Hopkins University, his Medical Degree from Drexel University College of Medicine, and completed his residency in Internal Medicine at NewYork Presbyterian Weill Cornell. Dr. Hinson is also Founder & Advisor of the Black and Latino Men in Medicine, a network of students, trainees, faculty, and hospital administrators created to combat the precipitous decline of Black and Hispanic male physicians.

Dr. Hinson is the recipient of numerous research awards, the 2015 Excellence in Public award by the U.S. Public Health Task Force, 2020 Drexel University 40 under 40, and was recently inducted as a Fellow in the New York Academy of Medicine. His most recent academic interests involve the clinical application of cannabis for the prevention and management of chronic disorders like obesity, heart disease, high blood pressure, diabetes, anxiety, depression, and dementia.
Brett A. Scudder
Brett A. Scudder is a humanitarian, entrepreneur, philanthropist, counselor, life coach, national motivational/inspirational speaker, mentor, suicide attempt survivor, domestic violence survivor, and multiple near-death trauma survivor. Through his lived experiences with abuse, addiction, anxiety, depression, grief, homelessness, loneliness, loss, Post-Traumatic Stress Disorder " PTSD", trauma and suicide attempts, he created a humane, emotional and behavioral health services organization in NY named Scudder Intervention Services Foundation, Inc. 'SISFI' that serves people who are abused (physical, verbal, sexual, emotional, domestic), substance abusers, lost a loved one to suicide and violence, homeless, suicidal, and victims and survivors of disasters with mental/behavioral health, psychological, trauma and suicide first aid care. After one of his suicide attempts in 2005, he decided to dedicate his life fulltime to studying and understanding suicidality and impacts of pains on the heart and mind to help people prevent and manage emotional pain, crisis, and distress to prevent suicide ideations and attempts.
Some of his roles are: Executive Director of SISFI's Abuse and Suicide First Aid Response and Wellness Center, SISFI's Schenectady Emotional Wellness, Pain Management, Healing and Crisis Center, President and Chairman of The Suicide Institute and The Suicide Center, Chairman of the NYC Suicide Council, Coordinator of NYC Suicide Boroughs Network, Director of Psychological Response Services for Regional Ready Rockaway, Director of Suicide Prevention and Emotional Wellness for the New York State Chaplain Task Force, a member of and consultant for Westchester and Albany Suicide Task Force and Schenectady Suicide Response Team where he continues to develop his work, trainings, research, and studies in the fields of health and wellness, human behavior, psycholinguistics, psychology, sociology, socioeconomics, and trauma, and working directly with people, victims, and survivors on early detection, intervention, care, and prevention of emotional pain, human suffering, and emotional distress. He is a trained and certified Mental Health, Psychological, Trauma and Suicide First Aid Practitioner who provides services and support to people worldwide. He has other specialized training in various aspects of pain management, trauma, crisis intervention, response and management, emotional wellness and suicide prevention which enhances his expertise in the field. He created an Emotional Pain Informed Care health and wellness model for emotional wellness and suicide prevention to teach humane approach of helping people in pain regardless of who they are and what state of distress they are in.
He is a public speaker and conducts workshops and presentations on health and human wellness, technology, social media, education, and suicide awareness and prevention. His speaking engagements are in schools, churches, business places, organizations, and agencies across the world requesting his expertise and unique approach of humane services and emotional wellness. He works with individuals as well as families and groups of people. He sits on various health, mental health, education, anti-violence, community safety and development committees and councils across NYC where he shares his expertise in the human conditions of life to create effective humane services and support systems.
Find out more about him at brettascudder.com and his work at sisfi.org and suicideinstitute.org.
Eri Noguchi, MSW, MPA, PhD
Eri Serves as Association to Benefit Children's Associate Executive Director, where she has worked since 1994 developing and overseeing programs to meet the needs of New York's most vulnerable children and families, including early childhood education, children's mental health services, including a growing presence of mental health practitioners in local public schools, therapeutic after-school programs, family preservation programming, and community engagement. Her areas of interest focus on issues related to poverty, the role of CBOs in promoting public health, and safety net policies.
Fiyinfolu Balogun, MD, PhD
Fiyinfolu (Folu) Balogun is a medical oncologist specializing in gastrointestinal (GI) tumors, particularly pancreatobiliary and colorectal cancers. He moved from Nigeria to the United States after high school and went on to complete his undergraduate degree at the University of Maryland Baltimore County. He then obtained his MD and PhD degrees at the University of Chicago, with a dissertation on how eukaryotic cells respond to DNA damage.
At New York University, Dr. Balogun trained in internal medicine and stayed on for a fellowship in hematology/oncology, during which time he was awarded for his education of residents. Throughout his training, he has led cancer-related research projects in the basic science laboratory.
Upon completion of his training, he joined the GI oncology team at Memorial Sloan Kettering, where he is engaged in research alongside clinical care and education. He leads clinical trials in pancreatic and colorectal cancers. A key component of his work is addressing disparities in oncology care – locally and abroad. This interest in cancer inequities is reflected in how his research emphasizes underrepresented minority groups and his outreach work in education.
Folu enjoys adventures with his wife and their two sons. Other interests include cooking, live music, experiencing arts, and rooting for his various sports teams.
Jennifer Orozco, Pharm.D., BCOP
Jennifer was born and raised in Miami, FL and received both her Bachelor of Science degree in Nutritional Sciences and Doctor of Pharmacy degree from the University of Florida in 2012 and 2016. She completed an ASHP accredited PGY1 Pharmacy Practice Residency at Jackson Memorial Hospital in Miami, FL followed by an ASHP accredited PGY2 Oncology Pharmacy Residency at Memorial Sloan Kettering Cancer Center (MSK) in New York, NY. Dr. Orozco began her career at MSK in 2018 as a lymphoma clinical pharmacy specialist. Soon thereafter in 2020, she transitioned into the role of multiple myeloma clinical pharmacy specialist in both the inpatient/outpatient setting. In addition, Jennifer is very passionate about teaching and has precepted numerous of adult PGY2 oncology pharmacy residents at MSK for both the lymphoma and multiple myeloma rotations. She has also served as a formal mentor for the oncology pharmacy residency program at MSK. In 2021 she transitioned into the role of Medical Science Liaison with the multiple myeloma team at Janssen in the New York City region. With regards to further developing the profession of pharmacy, Jennifer is currently a committee member of the New York State Council of Health-System Pharmacists.
Dr. Linda Mathew, DSW, MSW, LCSW-R
Dr. Linda Mathew has over 22 years of psycho-oncology experience. She is a Social Work Manager at MSK and oversees three ambulatory sites. She supervises and mentors a team of nine social workers. She co-leads the Social Work Department's Antiracism Committee. She has specialized training in cognitive behavioral therapy, meaning centered psychotherapy and palliative care. She served on the board for the Association of Oncology Social Workers for three years. Dr. Mathew earned her Master of Social Work and Doctor of Clinical Social Work degrees from NYU Silver School of Social Work. She is a mentor and part-time adjunct faculty member at NYU Silver School of Social Work's Zelda Foster Palliative and End-of-Life Program. Dr. Mathew is a clinician who is dedicated to developing an anti-racist practice within psycho-oncology care.
Maurice D. Hinson, MD
Maurice D. Hinson, MD is the Founder & Executive Director of MediRootz Medical Group, a telehealth based primary care practice specializing in providing equitable access to high value primary care. Dr. Hinson received his BA in Neuroscience from Johns Hopkins University, his Medical Degree from Drexel University College of Medicine, and completed his residency in Internal Medicine at NewYork Presbyterian Weill Cornell. Dr. Hinson is also Founder & Advisor of the Black and Latino Men in Medicine, a network of students, trainees, faculty, and hospital administrators created to combat the precipitous decline of Black and Hispanic male physicians.
Dr. Hinson is the recipient of numerous research awards, the 2015 Excellence in Public award by the U.S. Public Health Task Force, 2020 Drexel University 40 under 40, and was recently inducted as a Fellow in the New York Academy of Medicine. His most recent academic interests involve the clinical application of cannabis for the prevention and management of chronic disorders like obesity, heart disease, high blood pressure, diabetes, anxiety, depression, and dementia.
Oliver Cesar
Oliver Cesar is a Clinical Research Coordinator at the NYU Grossman School of Medicine Department of Psychiatry and Radiology. He works specifically in the Healthy Brain Aging and Sleep Center with a research focus on sleep, aging, and Alzheimer's disease (AD).
With a psychology degree from New York University, Oliver aspires to become a psychiatrist, addressing mental health needs in marginalized communities.
Dr. Olajide Williams
Dr. Olajide Williams is the Vice Dean of Community Health at Columbia University Vagelos College of Physicians and Surgeons (VP&S). A specialist in the treatment of stroke and cerebrovascular diseases, Dr. Williams is also an attending physician at NewYork-Presbyterian Hospital and a clinical neurologist at Columbia University Irving Medical Center. He attained his medical degree from the University of Lagos, Nigeria, and completed his neurology residency and neuromuscular fellowship training at The Neurological Institute of New York.
Dr. Williams is a world-renowned leader in stroke disparities and community-based behavioral intervention research. He is a principal investigator of multiple NIH awards, including a Center for Stroke Disparities Solutions in New York.
An influential clinician-educator, Dr. Williams is a member of the VP&S Virginia Apgar Academy of Medical Educators, and an inaugural member of the VP&S Academy of Community and Public Service. He is dedicated to addressing healthcare disparities and promoting diversity and inclusion in academic medicine. Dr. Williams is co-director of the Columbia Center for Community Health, where he leads the Community Health Worker Stroke Prevention and the Tailored Approaches to Stroke Health Education Research programs.
Dr. Williams is the Founder & Board Chair of Hip Hip Public Health (HHPH)
Padmore John
Padmore John serves as the Assistant Commissioner of Bureau of Harlem Neighborhood Health, having served as the Acting Assistant Commissioner since April 2021, and has been the Harlem Bureau since 2016. He first started at the Health Department in 2008 as a grants manager, becoming a Sr. Manager of grants and contracts, for the Hospital Emergency Preparedness Program, supporting the preparedness, response and recovery of NYC healthcare institutions to man-made or natural emergency. He has a long history of involvement with local community initiatives, community boards, and community-based organizations.
Padmore has been instrumental in supporting place-based and community-informed processes, both during the COVID-19 pandemic and before. His passion for East and Central Harlem is evident in the work he does with Health Department teams and community partners. He is a 30-year resident of Harlem and lives with his wife Beejhy Barhany, chef and owner of Tsion Café, their 2 kids - Alem and Berhan, and dog Lucy.
Robyn M. Dennis, MD, FAAP
Robyn M. Dennis, MD, FAAP is a Senior Medical Director in Oncology Clinical Development at Janssen Research and Development. Dr. Dennis serves as a Study Responsible Physician and leads multiple research study teams for Daratumumab in hematologic malignancies including leukemia and smoldering multiple myeloma. Dr. Dennis is board certified in Pediatrics and in Pediatric Hematology/Oncology.
Prior to joining Janssen in 2021, Dr. Dennis was an Assistant Clinical Professor at The Ohio State University and Nationwide Children's Hospital in Columbus, Ohio. During her time at Nationwide Children's Hospital, Dr. Dennis specialized in treating children and young adults with leukemia and lymphoma and was a Co-Director of the Leukemia/Lymphoma Clinical Program where she was the Principal Investigator of several Phase I-Phase III clinical research studies conducted with the Children's Oncology Group (COG), Therapeutic Advances in Childhood Leukemia & Lymphoma (TACL) Consortium and multiple pharmaceutical industry sponsors. Dr. Dennis received her MD from Penn State College of Medicine.
Dr. Dennis completed her pediatric residency at the University of Medicine and Dentistry of New Jersey, New Brunswick, and her fellowship in hematology/oncology at Texas Children's Hospital, Baylor College of Medicine in Houston, TX. Dr. Dennis is currently based in New Jersey where she has deep family roots and acquaintances.
Onyinye Balogun, MD, MSc
Dr. Onyinye Balogun is an Assistant Professor of Radiation Oncology at Weill Cornell Medicine specializing in the treatment of breast and gynecologic malignancies. She is a graduate of Harvard University and Yale University School of Medicine.

Dr. Balogun initiated her residency training at the University of Chicago and completed her final year at New York University. Her research focuses on eliminating domestic and global cancer disparities in gynecologic and breast cancer. She is also engaged in global health activities with a focus on improving the delivery of radiation therapy in low and middle income countries.

As a Cancer and Ethnicity Scholar at the New York Genome Center, she oversees the Polyethnic 1000 project, an initiative to study the genome's contribution to cancer disparities, and serves as the co-Principal Investigator of the Polyethnic 1000 endometrial cancer project. She has expanded her genomics research internationally to interrogate endometrial cancer genomics among women of African ancestry.
Tiffany Drummond
Tiffany Drummond is a clinical research professional with 20 years of experience in hematology/oncology regulatory affairs. Today, the focus is sharing knowledge gained with the next generation of researchers and medical professionals through teaching, instruction, and career guidance under her aptly named brand, Opinionated STEM.

A patient advocate, Tiffany serves as an advisory board member for the Endometrial Cancer Action Network for African Americans (ECANA). She passionately promotes health education and equity in memory of her mother Lenora Jean Drummond and on behalf of all endometrial cancer survivors.
Wendy Wilcox, MD, MPH, MBA, FACOG
Dr. Wendy Wilcox is the Chief Women's Health Officer for NYC Health + Hospitals and a long-time advocate for women and women's health. In this role, Dr. Wilcox ensures NYC H+H is meeting the needs of its female patients and their families. She is responsible for the strategic development of the women's health service line, enhancing the performance of clinical teams and implementing quality and safety initiatives across the enterprise. NYC Health + Hospitals is the largest municipal health care system in the United States, with eleven maternity hospitals and ambulatory women's health centers across the five boroughs of New York City. An experienced board-certified obstetrician gynecologist, Dr. Wilcox serves as Chair of the Women's Health Council, a group of OBGYN leaders from across NYC Health + Hospitals and has continued to lead the city-funded NYC Health + Hospitals Maternal Mortality Reduction Program, which launched the successful Maternal Medical Home, among other initiatives.

As Co-Chair of the New York State Task Force on Maternal Mortality and Disparate Racial Outcomes (2018-2019), Dr. Wilcox led a group of state leaders in Women's Health and other policymakers to examine the root causes of maternal mortality and its disproportionate effect on Black women and other women of color. As Co-Chair of the Brooklyn Maternal Mortality Task Force (2021-present), a member of the NYS Maternal Mortality Review Board, Steering Committee of ACOG District II Safe Motherhood Initiative, past member of the NYC Maternal Mortality Review Committee, and as a participant in other national and local efforts, Dr. Wilcox continues to lead initiatives to decrease disparate outcomes, maternal mortality and severe maternal morbidity. Dr. Wilcox graduated from Brown University in Providence, RI and received her medical degree from SUNY Upstate Medical Center in Syracuse, NY. In her postdoctoral career, Dr. Wilcox earned a Master's degree in Healthcare Policy and Management from Columbia University in New York City and a Masters of Business Administration from Wagner College, in Staten Island, NY.
DaShaun Johnson
DaShaun Johnson, known as THE GURU OF ABS in the fitness industry is a native of Decatur, Ga who passion for fitness began 11 years ago when he landed a job at LA fitness in Atlanta, GA. It was then that he realized he was destined be a group fitness instructor and personal trainer who would change people's lives for the better through fitness and nutrition. After much hard work and dedication, he was presented with his first big opportunity to be a sponsored Nike Training Club (NTC) instructor.

Today, DaShaun focuses on his new all-natural dietary supplement line and tours the country offering innovative Body Sculpting programs that has helped transform the physiques of people all over the world. His body sculpting programs include a seated exercise program designed specifically for senior citizens titled Senior Body Sculpting which has been featured on local and national news stations such as Fox 5 Atlanta News and CNN Headline News (HLN). DaShaun also offers a 360 Body Sculpting for anyone desiring to focus on strength training and weight loss and his latest innovative creation, Sculpt-In-42 Body Sculpting Online Training Program that will feature instructional, LIVE classes & workouts.

Recognized as one of the BEST abdominal specialists in the fitness industry, DaShaun continues to be a pillar of positive change in the fitness community, motivating his clients to be the very BEST versions of themselves while following his lead.
Francesca Eva
Francesca Eva's life has always been immersed in music. From planning concerts at with artists like Common at Georgetown University, walking the Grammy's red carpet, working award shows at Black Entertainment Television and as an international DJ sharing stages with Jazzy Jeff and Ciara, music is at her center.
Khaliah A. Johnson, MD
Khaliah A. Johnson serves as Division Chief for Pediatric Palliative care at Children's Healthcare of Atlanta and Emory University's Department of Pediatrics and spends part of her clinical time at Grady, providing care within the Women and Youth Clinic at the Ponce de Leon Center for patients living with HIV. Dr. Johnson's particular career interests are in community-based pediatric care, health equity, healthcare advocacy, and developing strategies to improve access to high-quality palliative care services for marginalized populations.
Melissa Hardman, MPH, MS, CCRP
Melissa Hardman, is a Certified Clinical Research Professional (CCRP) with over 15 years of progressive healthcare leadership and clinical research experience who has found her niche in site and investigator engagement, clinical trial patient recruitment and retention, and protocol evaluation activities. Mel spends a lot of her time strategizing ways to improve diversity in clinical trials, closing the patient-to-science gap, and increasing awareness and visibility of clinical trials in communities of color.
MELVIN MANN, MBA, M.Ed
Mel Mann is a 28-year survivor of terminal leukemia. In January 1995, as a major in the Army, stationed in Michigan with his wife Cecelia and five-year daughter Patrice, Mel was given three years to live. He was told by doctors that the only cure was a bone marrow donor. As a Black person, he had a one percent chance of finding a marrow donor. The previous year only 20 Blacks out of 2,000 found a life-saving marrow match. Over the next few years, Mel conducted and participated in numerous marrow drives nationwide, adding many thousands of people to the marrow registry, including a drive that set a world record for a single drive with 10,765 people joining the marrow registry. While still conducting bone marrow drives, Mel entered several clinical trials. Mel never found a bone marrow donor. On 3 August 1998, Mel entered the phase 1 clinical trial of the drug Gleevec. Mel is the World's Longest Living Gleevec Survivor. The drug and variations of it have helped nearly one million people. Mel enjoys chess, bridge, reading, playing the African djembe drum, and dancing. A man of faith, Mel is also a member of Omega Psi Phi Fraternity, Inc. He lives in Atlanta with his wife of 38 years, Cecelia. They continue to vigorously advocate for clinical trials, health equity, and bone marrow/stem cell donors. They have one daughter, Psychiatrist, Patrice Mann, MD, MPH, who also practices in Atlanta.
M.J. Collier Jr., MD, FAAFP
Dr. M.J. Collier is a native of the city of Atlanta graduating with High Honors from D.M. Therrell High School. He received a Full Scholarship to attend Morehouse College in Atlanta. He completed his undergraduate education in Pre-Med Biology at Morehouse College graduating with Honors.
He received a full scholarship to attend The Medical College of Georgia in Augusta. Upon graduation he completed his residency training at Morehouse School of Medicine in the Department of Family medicine. He served his final year as Chief resident in the Department of Family Medicine. He was awarded the Ciba/Giegy Award for " Outstanding Resident" and the " Outstanding Young Doctor Award " from Dollar and Sense magazine. Dr Collier became a Diplomate of the American Board of Family Medicine in 1988 and a Fellow of the American Academy of Family Physicians in 2001.
Dr. Collier is very active in the Medical Community and currently serves as the Board Chairman and CEO of Heritage Fund of the Atlanta Medical Association. He is the Past President of the Atlanta Medical Association. He has served as Board Chairman and President of The Georgia Academy of Family Physicians. And has served as Board Chairman and Past President of the Georgia State Medical Association. He currently serves as the President and Board Chairman of the HF of Atlanta Medical Association. He has served as Board Chairman and President of The 100 Black men of America South Metro Chapter. Dr. Collier has served as the Medical Director and CEO of Atlanta West Primary Care Associates for the past 30 years. He serves as the producer and on-Air personality of the " Your Health is Important" Radio Talk Show the longest running Health talk radio show in the Nation. Now airing Face Book Live Wednesdays at 6:30pm He is the Medical Consultant for Reach Radio and a cast member of the syndicated " Rickey Smiley Morning Show." He also can be heard locally as the medical Consultant for the " Too Much Truth" radio talk show Hosted by Derrick Boazman on 1380 am WAOK.
Dr Collier 's hobbies are Tennis and Golf. He is married to Mrs. Dolores Perez-Collier and is the father of 5 children: Millard III, Carla, Victoria, Catherine and Miles
Sarah Y. Vinson, MD
Dr. Sarah Y. Vinson is a triple board-certified child & adolescent, adult, and forensic psychiatrist. She received her Bachelor of Science from Florida A&M University and her medical degree from the University of Florida College of Medicine. There she was an inductee in the Chapman Humanism Honors Society and with Research Honors. She completed her general psychiatry training at Cambridge Health Alliance/Harvard Medical School, followed by fellowships in both child & adolescent and forensic psychiatry at Emory School of Medicine.
After completing her post-graduate training, Dr. Vinson joined the faculty of Morehouse School of Medicine (MSM). She currently serves as Associate Clinical Professor of Psychiatry and Pediatrics and Interim Chair of the Dept. of Psychiatry. Dr. Vinson was the co-course creator for MSM's medical student forensic psychiatry elective, which she continues to direct, and the initiator of the institution's partnership with the Department of Juvenile Justice. Additionally, she serves as the Medical Advisor for the SAMHSA African American Behavioral Health Center of Excellence at MSM. Dr. Vinson was the lead architect of and is the Program Director for the Child Psychiatry Fellowship, the first at an HBCU medical school. Dr. Vinson has been elected by her peers to President of the Georgia Psychiatric Physicians Association.
Dr. Vinson is a national thought leader regarding the intersections of social justice, criminal justice and mental health. She is on the boards of the American Association of Community Psychiatry and of the Bazelon Center for Mental Health Law. She serves as a Psychiatry Advisor for the Judges Psychiatry Leadership Initiative and was appointed to the National Judicial Task Force to Examine State Courts' Response to Mental Illness. She is the co-editor of two texts, Pediatric Mental Health for Primary Care Providers and Social (In)Justice and Mental Health.
Shanti Das
Shanti Das is an accomplished entertainment industry veteran, speaker, author, and Philanthropist.
Shanti worked in the entertainment business for over 25 years. Her music industry career (from intern to Executive Vice President) included positions at Capitol Records, LaFace Records, Columbia Records, Sony Urban Music and Universal Motown where she worked directly with some of music's top talent like OutKast, Usher, Prince, TLC, Toni Braxton, Erykah Badu, and more.
As a result of Shanti's extensive community work in the 2000 decade, she decided to establish her very own nonprofit, The Hip-Hop Professional Foundation, Inc. The foundation was rebranded under the name Silence the Shame, Inc., the mental health movement that lead the way since 2016.
Shanti has suffered from depression/anxiety over the years and has also experienced love ones affected with mental health disorders.
Silence the Shame, Inc. has received global awareness and has become a commonly used hashtag to normalize the conversation in America. Shanti's foundation curates community conversations, offers wellness trainings, creates content and broadens awareness & education around mental health and wellness. (In 2019, Silence the Shame was awarded one of five awards by the American Psychiatric Association Foundation for advancing minority mental health).
In addition to running her nonprofit, Shanti is a public speaker. She speaks live at companies/universities sharing her inspiring story and now facilitating virtual webinars around mental wellness with licensed mental health clinicians. Companies include: Warner Chappell Publishing, National Geographic, SB Projects, Translation agency, NBA, Sony ATV, EA Sports, LVMH, Sony Music UK, Warner Media, Warner Music Group, Def Jam records, Freddie Mac, Dillard University, Syracuse University, Alabama A&M and more.
Awards and Honors
2019-ShantiwasnamedaTopChangemakerintheWorld(#7 out of 100) by a UK publication called The Big Issue!
2019-The American College of Neuropsychopharmacology (ACNP) has named Shanti Das as the recipient of the 2019 Media Award for her program entitled, Silence the Shame, which openly addresses the stigmas and misconceptions on mental health.
2020–NAMI(National Allian ceon Mental Health) awarded Shanti Das their 2020 Multicultural Award.
2020 Named an Essence magazine Essential Heroin Mental Health
2021 Culture Creators Healthand Wellness Award
Sharnell Myles, Psy.D., LPC, CPCS, CCTP
Dr. Sharnell Myles, Psy. D. LPC, CPCS, CCTP is a Licensed Psychotherapist and Certified Clinical Trauma Professional who specializes in the treatment of complex trauma. Her dedication to serving children, youth, and adults has spanned over 23 years with a focus on utilizing trauma-informed services to treat issues such as sexual abuse, domestic minor sex trafficking, and community-based trauma.
Dr. Sharnell Myles, Psy. D. LPC, CPCS, CCTP is a Licensed Psychotherapist and Certified Clinical Trauma Professional who specializes in the treatment of complex trauma. Her dedication to serving children, youth, and adults has spanned over 23 years with a focus on utilizing trauma-informed services to treat issues such as sexual abuse, domestic minor sex trafficking, and community-based trauma.
Dr. Myles coauthored the first Domestic Minor Sex Trafficking (DMST) protocol for Atlanta Public Schools and has trained hundreds of school social workers, nationally, to effectively identify, respond, and support students impacted by DMST. She is the Advisory Board Chair for the DeKalb County Juvenile Court Mental Health Court - Journey Program, Dekalb County Juvenile Court Council Board Member, Association of Children's Residential Centers Board Member, a member of the Georgia Statewide Multi- Disciplinary Team for DMST, and an appointed officer for the National Council of Negro Women – North Fulton Area Section. Dr. Myles has received numerous awards: Atlanta Board of Commissioners Proclamation, State Senate Resolution, The President Barack Obama Lifetime Service Award, and Our Children's Keeper Community Leadership Award, to name a few.
Sherri Broadwater, MD
Dr. Sherri simpson broadwater is an adult, teen, and child psychiatrist, life coach, & ceo of healing for all, a psychiatric and coaching private practice with her husband in atlanta, ga. As featured on nbc, cw69, 102.1, the ajc, and sports illustrated, she specializes in helping women and their families transform frustration, chaos, and pain into health, wealth, joy, and safety. Dr. Sherri is the author of girl/she/they-don't wait any longer to like and love yourself! Activity book for female teens/young adults and soon she will be publishing emotional wellness activity books and guided journals for young adult women and men. She hosts parent-young adult children wellness events as this is a clinical and social interest of hers.
she has worked as a locum tenens psychiatrist in georgia and texas since 2007 primarily in high-acuity inpatient and outpatient settings; she has also served as medical director at clayton county's community service board. Dr. Broadwater serves as an adjunct faculty at morehouse school of medicine's department of child psychiatry. She previously served on faculty at the university of texas health science center and as an attending physician at baylor college of medicine in houston, tx. Dr. Sherri completed her internship, residency, and child and adolescent psychiatry fellowship training at the menninger department of psychiatry and behavioral sciences, baylor college of medicine in houston, tx. She is also a graduate of meharry medical college and howard university. Dr. Broadwater has presented nationally and locally on women's emotional health, family crisis, racial dilemmas in psychotherapy, physical, racial and sexual trauma, and parent-child relationships. Dr. Broadwater also serves as the women's health section chairman for the national medical association.
BERTRAM THOMAS, JR.
Bertram Thomas, Jr. was admitted to the College of Public Health DrPH program as a part-time student in 2012. Mr. Thomas previously earned an MPH in Health Policy from the University of Alabama at Birmingham and a BA (honors) in Psychology from Morehouse College in Atlanta, GA. While attending Morehouse College, he was selected to be a Ronald McNair Scholar. He completed his research internship at the Georgia Institute of Technology and represented the TRIO Programs on Capitol Hill as an intern at the United States Student Association.

Professional was a member of the Clinical Outcomes Team in the Behavioral Clinical Surveillance Branch of the Division of HIV/AIDS Prevention (DHAP) of the Centers for Disease Control and Prevention (CDC), where he and his team earned the National Center for HIV/AIDS, Viral Hepatitis, STD, and TB Prevention (NCHHSTP) Director's Award in May 2012. During his previous years at the CDC, he has presented an HIV/AIDS Geographic Information Systems analyses oral presentation at several national conferences, including the 2002 American Public Health Association Conference and the 2005 CDC National HIV/AIDS Conference in Atlanta, Georgia. He was also published in the 2002 "Special Supplement to AIDS Education and Prevention." Mr. Thomas was selected by the Institute for Healthcare Improvement to attend their 2013 Quality Leadership forum in Cambridge, MA, and is a graduate of the 2017-2018 University of Georgia Graduate School Emerging Leaders Program. His doctoral dissertation research is in Health Department Accreditation and Quality Improvement metrics, and he anticipates completing the Doctor of Public Health Degree in 2022. Mr. Thomas plans to advance his leadership career in public health and focus on the changing dynamics of health department accreditation in rural and socioeconomically depressed communities through his current position as a Public Health Analyst at the Centers for Disease Control and prevention. Mr. Thomas is a member of Kappa Alpha Psi Fraternity, Inc. and the Prince Hall Shriners. He is a Past Potentate of Al-Karim Shriners Temple No. 242 and currently serves as the second Imperial Director of the National Community Health Initiative. He enjoys spending his free time traveling with his wife, Ann Thomas, and their two children, Bianca and Madison.
Dr. Lynn Smitherman
Dr. Lynn Smitherman is an Associate Professor of Pediatrics at Wayne State University School of Medicine. She current serves as the Departmental Vice Chair of Medical Education, the Departmental Vice Chair of Diversity, Equity, and Inclusion as well as the Chair of the WSU Medicine/Pediatrics-2 Institutional Review Board. Dr. Smitherman received her undergraduate degree from McGill University in Montreal, Quebec, Canada, and her medical degree from the University of Cincinnati College of Medicine. She completed a combined residency program in Internal Medicine and Pediatrics at Wayne State University Affiliated Hospitals and a Chief Residency in Pediatrics at Children's Hospital of Michigan. She has a strong interest in medical education, where she served as the Director of the Pediatric Residency Program at Children's Hospital of Michigan and currently as the Director of the Pediatric Clerkship at WSUSOM. In both roles, she was responsible for program restructuring, curriculum development and mentoring/advising trainees at all levels.
An active member of the National Medical Association (NMA), Dr. Smitherman served on the Pediatric Section Executive Committee and as a liaison to the American Academy of Pediatrics (AAP) where she serves on the Steering Committee of Pediatric Research in Office Settings (PROS) and the AAP District V Equity, Diversity and Inclusion Champion.
Dr. Smitherman is an academic general pediatrician who practices in urban Detroit, Michigan. Her research interests include medical education, curriculum development, social determinants of health, cultural health beliefs, and the impact of racism on health. She has co-authored articles on racism in medicine and lectured to several local, regional, and national medical organizations and community groups on Health Equity.
Deanna Darlington
Deanna Darlington is an Advocacy Relations Professional with more than 25 years of experience in government and external affairs, patient advocacy, policy, reimbursement consulting, and other related fields. She specializes in engaging patient advocacy organizations on access and policy issues which includes a focus on health disparities for vulnerable patient populations. Deanna works closely with advocates on key policy issues that support dialogue and engagement to patient access to quality care and value.
For 13 years, Deanna held various roles at Amgen Inc., that included policy and patient advocacy/alliance development. Deanna also served as Director of Reimbursement and Policy at a number of other Pharma companies.
Before joining the biotech and biopharmaceutical industry, she served as the first Reimbursement Specialist for the American Society of Clinical Oncology where she staffed the Clinical Practice Committee and developed the State Affiliate Program under the Association's Public Policy arm.
Deanna founded Links2Equity in 2021 after retiring from Amgen Inc. with the goal of serving patients and other healthcare stakeholders in all disease states and underrepresented communities such as Black, Hispanic, Asian Pacific Islander, Aging, Rural, LBGTQ, and others.
Cynthia Bailey
5'10 Alabama-born supermodel Cynthia Bailey moved to New York City at age 18 to pursue a career as a fashion model. With nothing more than a high school Homecoming Queen crown and a few local beauty pageants under her belt, she knew that she had arrived when Wilhelmina Models in New York City signed her to a 5-year contract. From there things really started to take off! Cynthia's first booking was for the cover of ESSENCE Magazine which was one of the highest selling in ESSENCE history. It wasn't long before Cynthia found herself gracing the cover of ESSENCE for the second time which literally flew off the newsstands!
Cynthia's next move was to Paris and Milan, where she could be seen strutting down the runways at Paris and Milan Fashion Week. After living abroad for almost a year, Cynthia returned to New York City and was in high demand, landing campaigns for Maybelline, Oil of Olay and Macy's. Magazine editorials for Vogue, Glamour, Elle, ESSENCE and Vanity Fair soon followed. Over the year, Cynthia had become a very recognized face for Neiman Marcus, Bergdorf Goodman, Lord & Taylor, Nordstrom, Saks Fifth Avenue, Talbots, Macy's and Target.
One of Cynthia's biggest career moments was being chosen to co-star opposite Sandra Bernhardt in the film "Without You I'm Nothing." From there she was always on call for well-known Hollywood film directors being casted in movies and music videos early in her career. Cynthia has been casted for many television appearances which include NY Undercover, and host spots on BET. Cynthia's commercials include Macy's, Levis, Mercedes Benz and many more.
Cynthia considers her greatest accomplishment as a fashion model was being photographed by photographer Annie Leibovitz for Vanity Fair magazine alongside Iman, Beverly Johnson, Naomi Campbell, and Tyra Banks. Personally, her greatest accomplishment is her daughter Noelle Forde Robinson. Cynthia credits her strong will and strong spiritual background for her success. She believes in hard work, ambition, love, and positive affirmation. Everyone has a destiny. With faith in yourself and faith in God you can accomplish anything. When you send that energy out to the universe it has to come back to you.
Cynthia has stayed consistently busy as a cast member of Bravo's Real Housewives of Atlanta, CEO of The Bailey Agency School of Fashion and founder of The Be Better Foundation. Cynthia has several other businesses which include: The Bailey Wine Cellar, The Bailey Room Event Space, and CB Vior. Cynthia is currently in partnership with Seagram's Escapes and is the co-creator of the delicious Seagram's Peach Bellini.
Ed Lover
In case you're not already familiar with one of the funniest men in America and now, the funniest man on the radio in Chicago, James "Ed Lover" Roberts started in hip hop as one of the original hosts of Yo! Mtv Raps! on MTV, internationalizing and establishing the now iconic genre of music known as hip-hop around the globe. In 1993 Ed Lover along with his partner and friend Doctor Dre dived into morning radio becoming the FIRST all hip-hop morning show on the ground-breaking all hip-hop FM station HOT 97 in New York City. The morning show reigned supreme there for several years often beating the infamous Howard Stern morning show in the ratings.
In 1999 Ed left Hot 97 for greener pastures in Los Angeles. Reuniting with Doctor Dre, they took over mornings on LA's 92.3 the Beat. After 2 years at the Beat, Ed was offered the opportunity to come back home to NY and he jumped at the chance. His old boss at HOT 97 was starting a competitive station in NY and wanted to get the gang back together. So in 2001 Ed, along with Dre and Lisa G returned to the NY airwaves to reap what they had sowed in the 90's, becoming an original on-air talent of the hip-hop and R&B station- Power 105.1
Once Ed Lover ended his reign there in 2010, Backspin on SiriusXM satellite radio was his home until 2016, when he ultimately decided to conquer the airwaves across the nation with his syndicated morning show, "The Ed Lover Show with Monie Love," based out Atlanta , Georgia. Following his 2 year run in syndication, Ed Lover thrives on the radio in the Windy City of Chicago. Catch him weekday mornings from 6:00am till 10:00am on 104 -3 JAMS: Chicago's #1 for Throwbacks.
Also catch him on a stage near you as he does stand up comedy around the country opening for, and sharing the stage with some of the biggest names is comedy including, Bill Burr, Kevin Hart, Chris Rock, Talent, Cedric the Entertainer and Mike Epps.
Ed has also had a very successful career in TV and film as well, co staring in several movies and on some of your favorite TV shows!
Catch his groundbreaking podcast: C'mon Son the podcast weekly on all plaforms including Apple and Sound Cloud. It's a raw and unflinching look at life thru the eyes of Ed Lover. It will leave you wondering, and laughing hysterically while thinking: What the f*** is wrong with Ed Lover? C'mon Son!
He's a renaissance man!
Julianne Adams Birt, MD
Dr. Julianne Adams Birt is a leading voice for women's health. In her seventeenth year of practice, she is the founder and CEO of Radiant Women's Health in Metro Atlanta, is a board member for the Georgia State Medical Association, the Atlanta Medical Association Heritage Fund and the chair of the National Medical Association's Council for Concerned Women Physicians (CCWP), among many other roles.
Dr. Birt has also taken her passion for women's health outside of the doctor's office. She founded Dr. Ju Delivers, where she calls upon her experience as a former high school science teacher to educate women on enhancing their health literacy. She has also become an advisor for national pharmaceutical companies and is a sought after leader in women's health for local and national conferences.
Dr. Birt received her Bachelor of Science in Biology at Clark Atlanta University and is a graduate of Morehouse School of Medicine. She uses her training to help care for women of all backgrounds in her professional and civic work. Dr. Birt is also fluent in American Sign Language, which allows for her to care for her patients that communicate through ASL without the aid of a third-party interpreter. Dr. Birt is also a regular guest speaker on the Atlanta Fox 5 Portia Bruner show.
Eric L. Flenaugh, MD FCCP
Dr. Eric Flenaugh completed his pulmonary training at UTHSC- Houston & MD Anderson Cancer Center which included a formal training curriculum in Advanced Diagnostic and Interventional Pulmonology Medicine. He was recruited by Morehouse School of Medicine and joined the Grady Health System to established a dedicated Advance Diagnostic & Interventional Pulmonary Service for the Georgia Cancer Center of Excellence. As part of the GHS Faculty he has perform grant funded and award winning research, published in peer reviewed journals, authored book chapters, served on multiple hospital committees, established clinical service lines with development of practice guideline for the screening and diagnosis of lung cancer and performs skill assessment and didactic teaching for physicians and health centers nationally and internationally. Over the years Dr. Flenaugh has been recognized for his accomplishments and as a result has received the 2010 Georgia Research Alliance's Distinguished Clinician and Scholar Award
George Johnson, MD
Highly talented and experienced physician holding New Jersey State Licensed in Urology. More than 40 years of experience in hospital and clinic settings, including acute and primary care. Highly familiar with diagnosis and treatment of multiple disease states and health concerns. Extensive background working with diverse ethnic and socioeconomical populations. Able to establish strong rapport with patient and adept at communicating with family members, attending physicians, specialist and nursing staff. Active and dedicated to health education specific to men's health with focus on Prostate Cancer and sexual dysfunction. Provides health education to the community through participation in health fairs, community meeting and outreach as well as to collogues through Continuing Medical Education (CME) lecturing.
AMY E. PIERRE
Amy E. Pierre, RN, MSN, ANP-BC Senior Clinical Director, Flatiron Health Nurse Practitioner, Memorial Sloan Kettering Cancer Center

Amy Pierre received a bachelor's degree in biology at Tufts University in Boston, MA, and a master's degree in nursing from Yale University School of Nursing in New Haven, CT. Currently at Memorial Sloan Kettering, Ms. Pierre serves as an expert hematology nurse practitioner in caring for patients with lymphoma and multiple myeloma. She is also a Senior Clinical Director in the Research Oncology division at Flatiron Health, supporting the development of research products and provides clinical support for the research organization.

Ms. Pierre has coauthored publications in the journals Blood, Journal of the Advanced Practitioner in Oncology, Cancer, Clinical Cancer Research, Clinical Journal of Oncology Nursing, and Seminars in Oncology Nursing. She serves on the Board of Directors for the Advanced Practitioner Society for Hematology and Oncology (APSHO) and chairs its Diversity, Equity, and Inclusion Committee. She is on the advisory council to the IMF's African American Initiative, an endeavor to tackle the marked racial disparities observed in multiple myeloma. Ms. Pierre serves as a member of the IMF Nurse Leadership Board (NLB), working to improve the nursing care and self-care of patients with myeloma. Further, she has made valuable contributions to the education of both patients and nurses through educational seminars across the country.
Azizi Blissett
Azizi Blissett is a certified Law of Attraction Life Coach who empowers clients to shift limiting thoughts and beliefs to live their ideal life. A coauthor of Amazon best seller, F.A.I.T.H. – Finding Answers in the Heart Volume II, Azizi discovered her unique voice and soul's purpose through art therapy where she published an art collage series titled The Redefinition of Me. The art collection provides a vivid portrayal of how Azizi learned to release the shame of a traumatic childhood experience to forgive, heal, and love herself. She is the creator of "The Life You've Always Imagined" coaching program where she helps clients create their ideal life using the 7 essential universal laws. As a Brand Marketer and an award-winning Art Director, Azizi uses her 15+ years of corporate experience to teach people how to build a brand that aligns with their purpose through her You are the Pearl brand coaching program. She is a self-love spiritual teacher who enjoys daily rituals like mindful meditation, gratitude writing and exercise. Through her purpose-filled journey, Azizi has guided hundreds of beautiful souls on the path to enlightenment and spiritual transformation.
Dupré Kelly
Dupré Kelly, Councilman of Newark's West Ward, grew up in the West Ward of Newark, New Jersey at a time when the public school system was offering afterschool activities to enrich students' lives and communitybased organizations were providing highly valued programs and services to families. He credits his success to these offerings and the people who poured into him. For these reasons, as an entrepreneur and philanthropist, he sought public office to sponsor and support legislation that would offer his neighbors similar empowering experiences and opportunities for advancement.

On June 14, 2022, he became the first platinum-selling Hip Hop artist in the United States of America to win elected office. A graduate of 13th Avenue Elementary School and Newark Tech High School, Dupré attended Shaw University in Raleigh, North Carolina. While in college, the legendary platinum-award-winning Hip Hop group Lords of the Underground (L.O.T.U.G) was discovered and he became professionally known as "Doitall." Having traveled the world touring with L.O.T.U.G and making a name for himself and his hometown while rapping about "Brick City," Dupré decided to give back to his community through the non-profit organization 211 Community Impact (211 Ci).

Launched in 2010 to coordinate solutions to the root causes of problems impacting the interests and well-being of Newark residents, 211 Ci and Dupré have: mentored youth in Music & Arts by exposing them to songwriting, producing, recording, DJing and certain aspects of the music business; partnered with the NJ Devils to expose Black and Brown children to Ice Hockey; conducted a Celebrity Read program to promote literacy for the last 10 years and donated 25,000 books to the Newark Public Schools; raised funds in partnership with Commissioner Rufus Johnson to obtain a Lyft bus for John F. Kennedy School, a district wide secondary special education school; mentored gang members; hosted citywide Bury the Violence mock funerals to deal with the trauma faced by families of slain victims of violent crime; addressed the digital divide by distributing computers to children and senior citizens through the Devices For All campaign and fostered intergenerational appreciation by producing The Family Festival in each of Newark's five wards. In 2022, through partnerships with Edu-Capital (Doitall University Scholarship) and Mack Boring (15 full scholarships), 211 Ci launched educational initiatives that will enable asset-limited, incomeconstrained, and under-employed or unemployed individuals increase their earning power.

A Mass Communications major with emphasis on radio and television at Shaw, Dupré minored in Theatre. He is an accredited member of the Screen Actors Guild, who has secured television appearances on 30 Rock (NBC), Law & Order (NBC), The Soprano's (HBO), and OZ (HBO) in addition to roles in such independent feature films as Durdy Game (Roc) Cash Rules, and Somewhere in The City. To add producer to his credit list, Dupré produced ZOO, an independent movie starring Jermaine Hopkins, who played Juice in Lean on Me. As a member of the Actors Equity Association, Dupré helped to ensure that local merchants are properly compensated when a major production is filmed in, or near, their establishment – particularly if it impedes their business. Another 211 Ci economic empowerment initiative connects local entrepreneurs with their favorite celebrities at affordable rates for promotional purposes. A composer as well, Dupré scored all of the music for Boys to Men?, (a documentary about masculinity, which was directed by awardwinning filmmaker Frederick Marx). Since 2014 he has been one of the producers of the annual Lincoln Park Music Festival, a multi-genre event featuring gospel, jazz, house, hip-hop, and rhythm & blues.

To sum up his many philanthropic and commendable outreach efforts, Dupré, as a member of Alpha Phi Alpha Fraternity, Incorporated, is committed to providing service and advocacy to his community. This is demonstrated through such charitable acts as: addressing food insecurity by donating 90,000 pounds of groceries to families in the City of Newark (60,000 pounds during pandemic stay-at-home orders and 30,000 pounds in 2022); partnering with Popeyes to provide hot meals for families in need; promoting cultural integration by exposing families to the Newark Museum of Art; providing the homeless with food, clothing and socks and allowing them to sleep, eat and shower in his own place of business; and donating baby food and baby supplies to young mothers at Westside High School.
Debra Fraser-Howze
Debra Fraser-Howze is the Founder of Choose Healthy Life, a non-profit organization focused on establishing a sustainable, scalable and transferable approach to address public health disparities through the Black Church.

Ms. Fraser-Howze founded Choose Healthy Life (CHL) in October 2020 in response to the COVID-19 pandemic after seeing the disproportionate death and inequitable health impact it was having on the Black community. She saw an opportunity to bring faith and medical science together by establishing a trusted health workforce within the Black church to connect hard-to-reach and underserved communities on the ground to much needed health services.

To guide Choose Healthy Life, she established the National Black Clergy Health Leadership Council co-chaired by civil rights leader Rev. Al Sharpton (National Action Network) and eminent theologian Rev. Calvin O. Butts III (Abyssinian Baptist Church) of blessed memory. On January 18, 2021, Martin Luther King Jr. Day and the one-year anniversary of the first documented case of COVID-19 in the U.S., Choose Healthy Life launched with 50 churches across five (5) major U.S. cities at a conclave that hosted more than 200 Black clergy and public health leaders. In the first 90 days, over 600,000 community members in hard-to-reach communities were engaged and educated, and nearly 35,000 vaccinated for COVID-19. Through its implementation partner United Way of New York City (UWNYC), Choose Healthy Life secured grants from the U.S. Health Resources and Services Administration (HRSA) totaling $10.9 million in 2021 to expand Choose Healthy Life to 120 churches across 13 states. With the support of the HRSA grant, CHL held over 2,500 church events at which nearly 100,000 individuals were tested/vaccinated. In November 2022, CHL launched the Choose Healthy Life Community Wellness Program through its churches, featuring the Blueprint for Wellness (BFW), a free comprehensive health screening from a safe blood draw. The program targets uninsured and underinsured individuals, and each participant is connected to a healthcare professional to assess their individual health risks based on the test results. In the first 90 days, over 2,000 completed the BFW at nearly 50 events hosted at CHL churches.

Prior to Choose Healthy Life, Ms. Fraser-Howze served for a decade as the Senior Vice President, Government and External Affairs at OraSure Technologies, a leader in the development, manufacturing and distribution of oral fluid diagnostic and collection devices to detect or diagnose critical medical conditions.

While at OraSure, Ms. Fraser-Howze played a critical role in launching the Company's OraQuick In-Home HIV Test (2012) and the OraQuick Rapid HCV Test (2010). Both innovations are the first and only such tests to be approved by U.S. Food and Drug Administration (FDA). She was also instrumental in securing government funding for the clinical development of the Company's OraQuick Rapid Ebola Test (2015) and the OraQuick Rapid Zika Test (2016) – the former of which continues to be deployed in West Africa under FDA Emergency Use Authorization.

Prior to joining OraSure, Ms. Fraser-Howze served as the President/CEO of the National Black Leadership Commission on AIDS (NBLCA), an organization she founded in 1987. While at NBLCA, she was an author of the federally-funded Minority AIDS Initiative (MAI) which was created in 1998 in response to growing concern about the impact of HIV/AIDS on racial and ethnic minorities in the United States. The MAI provides for over $500 million in annual funding, strengthening organizational capacity and expanding HIV-related services in minority communities. Recognized for more than three decades of global leadership to communities of color regarding teenage pregnancy, social welfare, and HIV and AIDS, Ms. Fraser-Howze advised two U.S. Presidents while serving on the Presidential Advisory Council on HIV/AIDS from 1995-2001.

In 2009, she was the recipient of the National Medical Association's (NMA) highest honor, the Scroll of Merit, and in 2010 she was inducted into the Hunter College Hall of Fame for distinguished achievement. Ms. Fraser-Howze is currently a member of the board of Columbia University's Mailman School of Public Health. Ms. Fraser-Howze has a masters degree in public health administration from Hunter College and resides in East Stroudsburg, Pa.
Elijah Westbrook
Elijah Westbrook is an Emmy award-winning journalist. He joined CBS New York in January 2022.

Elijah graduated from Quinnipiac University in 2015 earning his bachelor's degree in broadcast journalism with a minor in marketing. His first job out of college was a news associate at "CBS This Morning" (now "CBS Mornings"). After spending a year working for that show, he landed his first on-air job as a reporter for WROC News 8 in Rochester, New York. There he covered high profile court cases, politics and chased major weather events such as blizzards and flooding.

In 2019, Elijah was then hired to work as a morning news reporter and later became a fill-in anchor for WBFF Fox45 in Baltimore, Maryland. There he exposed political corruption inside city hall, including being one of the first to break the news about a scandal that eventually led to criminal charges for former Mayor Catherine Pugh. Elijah also won an Emmy for his live in-depth reporting on a Black Lives Matter protest in the summer of 2020.

When Elijah is not on the air, he loves traveling, running, spending time with family and friends, and out of all things, watching documentaries about infrastructure. Fun Fact: Elijah wanted to be a civil engineer and design city neighborhoods prior to pursuing journalism.

Elijah and his family are from Harlem, NYC and avidly watched WCBS growing up. It's a full circle moment and dream come true for him to work with the station. He is excited to be reporting in the Big Apple.
GRACE ALLISON
Grace Allison, RN, BSN, OCN, RC-BC, is part of the Patient Navigation Center, The Multiple Myeloma Research Foundation.

Grace has been a registered nurse for more than 30 years. Prior to joining the MMRF, she spent 28 years working at one of the largest myeloma programs in the U.S., the University of Arkansas for Medical Sciences (UAMS). She was fortunate to have spent her career at UAMS under the tutelage of one of the most well-known myeloma physicians, Dr. Bart Barlogie. She received her nursing education in Ireland and completed a Bachelor of Nursing degree at the University of Arkansas. She is a member of the Oncology Nursing Society and a nationally Oncology Certified Nurse. She is also a board-certified medical-surgical registered nurse (RN-BC).
Dr. James Pedersen
Dr. James Pedersen received his undergraduate degree in English and Education from New Jersey City University, where he later went on to complete one Master's degree in Special Education and another in Educational Leadership. He completed his doctoral work at Seton Hall University in K-12 Administration.

Dr. Pedersen started his career in Jersey City at Regional Day School. He then went on to teach English for the East Orange School District at Clifford J. Scott High School, where he received the Teacher of the Year award. Dr. Pedersen then became a high school assistant principal at East Orange Campus High School. He left the East Orange school district to become the principal of South Plainfield High School.

Dr. Pedersen has taught at the post-secondary level at New Jersey City University, Felician College, Hudson County Community College, Essex County Community College and Passaic County Community College. He is the author of several articles, and two books focusing on education.
Khadijah Brown
Khadijah Brown was born and raised in Newark, New Jersey. She is an entrepreneur, and legislative aide to Dupré Kelly, Newark's West Ward Councilman. Khadijah has over five years of experience in politics, medicine, and art therapy. She graduated with a Bachelors Degree in the Political Science, with a minor in Social Science. Khadijah has been working to help the fight against child and senior abuse and to broaden mental health awareness in Black and Brown communities.
LUCRETIA AGEE
Ms. Agee has built a 30-year career in the pharmaceutical industry with such companies as Bayer Healthcare, Novartis Pharmaceuticals and Knoll Pharmaceutical. Throughout her career, Ms. Agee has worked in specialty areas such as Endocrinology, Metabolic and Cardiology, as well as Training and Clinical Research.

Currently, her community involvements include membership on the Community Oncology Board of Morristown Medical Hospital, Steering Committee member of the African American Wellness Coalition, member of the Martin Luther King Observance Committee and she is a 47-year member of Delta Sigma Theta Sorority, Incorporated. She has served as a Community Navigator for the American Cancer Society, Community Lead of Making Science Make Sense for Bayer Consumer Healthcare, Chairperson with Cub Scouts of America, and Chairperson and District Representative with Boy Scouts of America.

Ms. Agee is a member of the Calvary Baptist Church of Morristown, where she is an active member of the Worship and Fine Arts Ministry (Music), the Women of Purpose Ministry and a participating member at large of the Intercessory Prayer Ministry. She has served as Chair of the Cancer Awareness and Support Ministry for 10+ years and is a former Convener of the Health and Wellness Ministry Branch.
MALIK YOBA
Although this Hollywood veteran offers over three decades of commitment to the arts with over fifty film credits and more than a dozen lead roles in network/cable television series, Malik Yoba considers himself a community and youth advocate first. Born in the South Bronx and raised in Harlem, it was his debut in the Disney classic Cool Runnings and his performance as NYPD Detective J.C. Williams in the ground breaking police drama, New York Undercover, that catapulted Malik into the fabric of American culture. A serial entrepreneur, the emerging real estate developer has projects in New York City and Baltimore, and is currently in post-production for his educational docu-series, The Real Estate Mixtape, Volume 1: I Build NY. The series follows Malik, and a cohort of youth, as he navigates is first commercial real estate deal in NYC. Most recently, Malik received an Honorary Doctor of Human Letters from HBCU Livingstone College, and has been granted a Fellowship with the School of Architecture at Pratt Institute.
Maria Trice
Maria Trice Jenkins is a dedicated mother of three who is passionate about her career as a Master Fitness Professional that has spanned generations. She continues to inspire, motivate, and help clients and their families achieve their fitness and life goals on a daily basis.

A graduate of Wesleyan University, Maria is also the Founder of Any Port in a Storm, a non-profit foundation dedicated to Autism Awareness.

Maria's additional passions include working as an Actor, having appeared in several feature films, and commercials, and as a Journalist having been a News Reporter for the widely popular business news program "In the Black" which aired weekly on WWOR-TV. Maria currently resides in Teaneck, and is thrilled to provide her expertise to those that need her the most, all while passionately continuing to do freelance projects both as an Actor, and Journalist.
Mark A. Beckett
Mark Beckett, born and raised in East Orange, NJ is a Licensed Minister of the Gospel, a Music and Entertainment Production Technology instructor, and serves as a member of the Essex County Democratic Committee, East Orange District Leader.

Mark is a Class of 1980 graduate of East Orange High School, and continued his education in Electrical Technology from the New Jersey Institute of Technology (NJIT), in Newark, NJ, then moving on to certification and a career in audio technology.

Currently as the Music Production instructor at the Essex County School of Technology, Donald M. Payne Sr. campus, he teaches 9th through 12th grade production students the importance of transferring their high school knowledge, skills and experience to the real world of Entertainment. Mark has traveled as a vocalist and entertainer with the likes of R&B singing sensation, Ms. Stephanie Mills and traveled with East Orange's own local a cappella group, "14 Karat Soul". Performing on stages as the entertainment for the World Music Awards in Monaco, France, the ESPY awards, and being part of the 14K Soul's success in winning a Daytime Emmy award for their participation in the short form film "Elmo Saves Christmas" for the Public Broadcasting Service (PBS).

Mark has decided that learning never stops, and has returned to school as a student in the "Bachelors of Professional Studies in Music Production " degree program at Berklee College of Music in Boston, MA.

Mark is married 25 years to his Union Baptist Church Sunday School sweetheart, Wendy Williams Beckett. They have 5 sons and 1 daughter
Mark Gross
Mark Gross is a dedicated and accomplished jazz saxophonist with a solid academic background in music.

Mark Gross swings and sings along today's jazz vanguard. Constantly pushing the music forward while staying true to the classic elements of jazz, Mark credits his prolific sound to the rich appreciation for Gospel music that resounded through his parent's home in Baltimore, MD. Gross has toured the world for over 30 years exploring these sounds with the Mark Gross Quartet/Quintet, Buster Williams, Delfeayo Marsalis, Dave Holland, Mulgrew Miller, Nicholas Payton, Dizzy Gillespie, Nancy Wilson, James Moody, Jimmy Heath, John Lee, Village Vanguard Jazz Orchestra, Tom Harrell Big Band, Duke Ellington Orchestra, Frank Foster and the Loud Minority, Charles Mingus Big Band, Mark Whitfield, Joe Dukes, Captain Jack McDuff, Benito Gonzalez, Neal Smith, Cyrus Chestnut, Regina Carter, Lionel Hampton, Stefon Harris, Walter Booker, Jimmy Cobb, Don Braden, Vincent Gardner and many others.
OLA BANJO
Ola Banjo, PharmD., AAHIVP is the Senior Director of Community Engagement and Partnerships, The Multiple Myeloma Research Foundation.

In this role, Ola is tasked with developing and implementing an organizational strategy to build trust, broaden reach, and inspire engagement in service of improved outcomes for all patients, with a strong focus on those who have been traditionally underserved by the healthcare sector. Ola received her Bachelor of Science and Doctor of Pharmacy degrees from Howard University and completed her pharmacy residency at the University of Illinois in Chicago. She is a licensed pharmacist in three states.
Rolonda Watts
For four decades, her name, face, and distinctive voice have been known by audiences everywhere, thanks to her many award-winning works in television, radio, film, theatre, digital media, stand up comedy, motivational speaking and author of DESTINY LINGERS, her award-winning romance suspense novel, endorsed by Dr. Maya Angelou.

Most know her by one name, Rolonda, under which she launched her own internationally syndicated talk show (1994-1998), produced by King World Productions and her Watts Works Productions. Rolonda just made a return to daytime TV as the announcer and promo voice for the new Sherri talk show.

Years before talk, Rolonda was an Emmy nominated investigative news reporter, anchorwoman and producer for Inside Edition, WABC-TV Eyewitness News, WNBC, New Jersey Nightly News, and WFMYTV. Ro was also a Cable Ace nominated Co-Host of the talk show, Attitudes, on Lifetime TV.

From News to Talk to Hollywood to Stage, Rolonda, forever The Reinventionist, recently made her OffBroadway debut in "sandblasted" with The Vineyard Theatre and The Women's Project Theatre in NYC.

Rolonda also played ten different roles in three different plays at one time in The Till Trilogy at the Mosaic Theatre in Washington, DC. All three plays are recommended for the prestigious Helen Hayes Award. In TV & movies, Rolonda stars as Hazel Wilson in the new MC Lyte sitcom, Partners in Rhyme on ALLBLK ... She's also seen on Criminal Minds (CBS, BULL (CBS), and in the BET movie, Due Season. In stand up comedy, Ro headlined at Caroline's on Broadway in NY and in LA at The Comedy Store, The Laugh Factory, The Ice House, Flappers, Ha! Ha!, The Comedy Union, The J Spot and more. Ro's deep, rich, and raspy voice is one of the most recognized in the voiceover business where she is also a top voice coach with her Voice Acting Master Class.

Rolonda's clients include Google, Cologaurd, Boeing, McDonald's, Well's Fargo, Divorce Court (FOXTV), Judge Joe Brown (CBS), Temptation, the game show. She is currently announcer and promo voice for the Sherri talk show.
Dr. George A. Johnson
Dr. George A. Johnson is a highly talented, and experienced, physician holding a New Jersey State Licensed in Urology. He has more than 40 years of experience in hospital and clinic settings, including acute and primary care and is highly familiar with diagnosis and treatment of multiple disease states and health concerns. Dr. Johnson has an extensive background working with diverse ethnic and socioeconomical populations. He's able to establish a strong rapport with patient, and is adept at communicating with family members, attending physicians, specialist and nursing staff. Active and dedicated to health education specific to men's health, Dr. Johnson's focus is on Prostate Cancer and sexual dysfunction. He provides health education to the community through participation in health fairs, community meetings and outreach, and to his collogues through Continuing Medical Education (CME) lecturing.
Scott Hlavacek
Scott Hlavacek serves as the Director of Information Technology for the Essex County Schools of Technology in Newark, New Jersey. He graduated from the Computer Learning Center in 1990 and went on to receive certifications from Hewlett Packard, Compaq, Dell and Microsoft Certified training programs specializing in E-Mail technologies. He was the project leader for an extended care facility as well as the project lead for Polo Ralph Lauren transitioning their network infrastructure. Scott was also the project lead for TD Bank transition their Manhattan New York servers into their Jersey City Network Operations Center.

After leaving the private sector in 2004, he started working in Education Technology. Scott worked at Manchester Regional High School creating the first-ever shared services program that at their peak, helped 16 school districts, two public libraries, and 3 municipal town halls. He then headed-up the technology department of the Saddle Brook School District and eventually became the Director of Shared Technology Services for the Northern Region Education Services Commission. He had the pleasure of heading up multiple technology teams and worked for the Northern Region Educational Services Commission directing 16 technicians working in and with 14 school districts in northern New Jersey. In 2020 he accepted the position of Director of Information Technology with the Essex County Schools of Technology.

Scott has had multiple opportunities in the Technology field, but states that, "The work I am performing these days with the Essex County Schools of Technology is the first time I have felt that my choices and directing of resources are truly making teachers and students educational experiences better. I believe it is our duty to make sure the faculty and staff as well as the students have the tools and the access to the information that will help them excel and reach their goals and potential."
Carol Lynn Patterson
As Chief Evangelism Officer of Setting the Captives Free Ministries, The Reverend Doctor Carol Lynn Patterson is committed to preaching, teaching and demonstrating a liberating gospel.

A teacher by nature, Doctor Carol serves in both ecclesial and academic capacities. As Associate Pastor of Faith Formation and Discipleship at First Baptist Church of Lincoln Gardens in Somerset, New Jersey (where The Reverend Dante R. Quick, Ph. D. is Senior Pastor), she is frequently invited to preach and lead Wordshops for numerous churches, associations and conferences with emphasis on evangelism, social justice and discipleship.

The author of Deceit, an empowering and liberating novel about resilience after setbacks, Doctor Carol is praying fervently for a best-selling book that becomes a Grammy winning audio book, Pulitzer Prize winning play, an Oscar winning movie and an Emmy award-winning television series that reminds people they are never stuck in any circumstance.

She has been recognized by EBONY Magazine as an Outstanding Woman in Marketing & Communications, the Morris County Branch of the NAACP with the Community Leaders Social Justice Award and Business News NJ as one of the Top 10 Women in the State.
https://www.setcaptivesfree.com/
DONALD M. PAYNE, JR.
U.S. Representative Donald M. Payne, Jr. is a Democratic Congressman from Newark who represents New Jersey's 10th Congressional District, which includes sections of Essex, Hudson, and Union counties. Since his election in 2012, Rep. Payne, Jr. has been a tireless fighter for New Jersey families as well as job creation, economic growth, protections for children, education, and the health and safety of our communities.

Currently, Rep. Payne, Jr. is the Ranking Member of the Subcommittee on Railroads, Pipelines, and Hazardous Materials for the House Committee on Transportation and Infrastructure. In that role, Rep. Payne, Jr. works to improve passenger and freight rail nationwide. In addition, he sits on the House Committee on Homeland Security, where he protects Americans through his work to improve communications between emergency agencies and provide greater resources to aid victims during and after national emergencies.

As the Chairman of the Subcommittee on Railroads, Pipelines, and Hazardous Materials, Rep. Payne, Jr. introduced the INVEST in America Act, which became the bipartisan, $1.2 trillion Infrastructure Investment and Jobs Act, to provide funds for critical road and rail projects, such as New Jersey's Portal North Bridge and Hudson River Tunnel in the Gateway Program. Thanks to his efforts, the new law includes $66 billion for passenger rail, the largest federal investment in rail in 50 years, and $55 billion to replace lead water pipes nationwide. In addition, the law includes $8 billion for New Jersey's highways, $4.5 billion for the state's public transit, and $42 billion to improve New Jersey's traffic safety.

Outside of his committee work, Rep. Payne, Jr. is a strong leader on health care. His bill, Removing Barriers to Colorectal Cancer Screening Act, provides full Medicare coverage to patients who have cancerous polyps removed during routine colonoscopies and it was signed into law in 2020. As a diabetic, Rep. Payne, Jr. fights to lower the price of insulin and improve treatments for Americans with diabetes and kidney-related diseases. He founded the Congressional Men's Health Caucus to increase awareness of men's health care and the Congressional PAD Caucus to increase awareness of Peripheral Artery Disease (PAD), a condition that causes blood vessels to narrow and could lead to limb amputation. Rep. Payne, Jr. introduced a bill to help PAD sufferers avoid amputations and save their limbs.

Rep. Payne, Jr. has been a strong advocate for children, gun violence prevention, American currency, small businesses, environmental issues, voting rights, racial justice, and the underprivileged to create more equality nationwide. His bill, the Homeland Security for Children Act, guarantees that children's needs are included in future emergency preparation planning and became public law on June 6, 2022. A separate bill, the School and Daycare Protection Act, to do the same for future planning regarding possible terrorist attacks passed the House on April 5, 2022. A third bill, the Safer Neighborhoods Gun Buyback Act, would pay gun owners for their firearms and get more guns off the streets. Also, Rep. Payne, Jr.'s bill, the Payment Choice Act, to protect cash as a form of payment for goods and services nationwide passed the House on June 15, 2022.

In addition, Rep. Payne, Jr. has been a championed actions to protect the environment, small business growth, and voting rights for all Americans. He introduced the Green Jobs Act to create more small businesses and jobs in alternative energies and technologies in low-income communities and fought to remove lead contamination in drinking water for district residents and Americans nationwide. He is working diligently to establish a disadvantaged business enterprise program (DBE) in the Federal Railroad Administration (FRA) to increase the participation of women and minority-owned businesses in national rail infrastructure projects. Plus, he helped pass the Freedom to Vote: John R. Lewis Voting Act to make Election Day a national holiday, end partisan gerrymandering of Congressional districts, protect non-election day voting options, and prevent states with a history of voter discrimination from passing voting laws without federal approval. After the murder of George Floyd, Rep. Payne, Jr. helped pass the George Floyd Justice in Policing Act to make it illegal for law enforcement agencies to engage in racial profiling, ban chokeholds and no-knock warrants, and create a database of officers who racially profiled Americans to prohibit their employment in other law enforcement agencies.

Rep. Payne, Jr. began his long career in public service when he founded Newark South Ward Junior Democrats and became the first president of the organization. After that, he was elected to serve as an Essex County Commissioner and a Newark City Councilman-at-Large. He lives in Newark with his wife Beatrice and their triplets, Donald III, Jack, and Yvonne. June 23, 2022 Biography
Icilma Fergus, MD
Dr. Icilma Fergus is a cardiologist, with a specific interest in amyloidosis. She is experienced in managing patients with hATTR amyloidosis.

Dr. Fergus currently serves as the Director of Cardiovascular Disparities at Mount Sinai Medical Center. She earned her Doctor of Medicine (MD) from SUNY Downstate Medical Center and completed her Cardiology Fellowship at New York Presbyterian - Weill Cornell Medical Center.
Dr. Joshua Harris, MD
Medical Oncology & Hematology
After receiving his Bachelor of Science at Pace University with honors, Dr. Joshua Harris obtained his Doctorate of Medicine from Ross University. Upon the completion of his M.D.., Dr. Harris completed his Categorical Internal Medicine Internship and Residency at NYU Winthrop hospital. During which time he received honors as the most outstanding resident. He was also elected and inducted into the Alpha Omega Alpha national Honor society for excellence in scholarship, high professionalism, leadership, and gifted teaching. To conclude his post-graduate training, Dr. Joshua Harris completed his Hematology and Medical Oncology Fellowship at NYU Winthrop Hospital. In his final year of training, Dr. Harris was named Chief Fellow for the department of Hematology and Oncology. Dr. Joshua Harris has special interest in cases focused on GI malignancies, lung and breast cancer.
Akbar Cook Sr.
Akbar H. Cook Sr. was born and raised in Newark's West Ward. He attended Essex Catholic High School, where he excelled as a student and basketball player. Mr. Cook attended St. Catherine's College in Kentucky on two basketball scholarships before graduating with a Bachelor of Arts degree in Education from Florida Atlantic University, a Division 1 University in Boca Raton, Florida. He went on to receive a Master's Degree in Administration and Supervision from St. Peters University in Jersey City in 2006. Mr. Cook's love for children and basketball led him to Newark Vocational School in 2008, where he became head coach of the boys' basketball team. From the head basketball coach position, he was promoted to Vice Principal in 2012. In 2014, he was assigned to West Side High School as the Vice Principal. Mr. Cook is well known for having a stern, yet caring presence in the lives of many of Newark's youth. His desire to uplift and educate children is always at the forefront of his work in Newark Public Schools. Mr. Cook's passion to improve his community and impact children's lives has led him to

volunteer in food kitchens and participate in Christmas tree and toy drives. He also organizes recreational activities for Newark Public School students and works closely with the Newark Police Department to ensure safe transportation for all students after school functions. In the summer of 2016, Mr. Cook started the Lights On Program at West Side High School from the peak hours of 6-11 pm, to ensure that our students and other young adults in the community are safe during peak crime hours. His vision for Lights On became a reality after he lost students to gun violence.

Mr. Akbar Cook was named the Principal of West Side High School for the 2018-2019 school year! One month into his new role as Principal, Mr. Cook had his grand opening for a laundromat at West Side High School which was his project to help ameliorate bullying concerns for students who were displaced and had no funds or access to washing machines. The bullying resulted in excessive school absences and after the laundromat installation, the attendance rates increased significantly. The initiative has been named "Washing Bullying Away".

After being featured on The Star ledger, the success of the newly installed laundromat reached the producers of The Ellen DeGeneres Show who invited Principal Cook as a guest of the show on three separate occasions where he secured over $110,000 from DeGeneres and a year's supply of food from General Mills for the food pantry. His Lights On segment on CBS Evening News garnered the attention of Oprah Winfrey who visited the school and dropped off a generous donation of $500,000 to ensure the longevity of the Lights On Program. He continues to create new initiatives such as the development of the Urban Farm on campus, a built-in soccer pitch, and a brand-new kitchen for Home Economics. Principal Cook is a divine leader who builds other leaders just like himself while focusing on the love.

In addition to serving as principal of West Side High Schools, Principal Cook is the CEO of Cook Educational Solutions. He mentors school leaders from all over the world. His wife Sheridan and him were recently contestants on Season 33 of The Amazing Race. Principal Cook became an Amazon Bestselling Author on Valentine's Day 2022 when he released his first book titled, "Focus on the Love!" He also dropped a compilation album of the same title that features his son and students from West Side High School.
Stacy A. Johnson, MD, PhD
Dr. Stacy Johnson is an Associate Medical Director in Clinical Development at Vertex Pharmaceuticals, Boston, MA. Prior to joining Vertex, Dr. Johnson worked as an Assistant Professor in the division of nephrology at the University of Tennessee Health Science Center (UTHSC) in Memphis, TN. While at UTHSC, Dr. Johnson helped to train medical students, residents and nephrology fellows. She served as the medical director for the acute dialysis unit and plasmapheresis service at Regional One Hospital – Memphis' only level 1 trauma center and main safety net hospital, catering to many uninsured patients. Dr. Johnson has over 10 years of experience practicing nephrology in diverse clinical settings.
Dr. Marlon Gray
Dr. Marlon Gray is the founder and managing partner at Empower U., an organization that provides therapeutic services for children and families affected by developmental disabilities and mental/behavioral health challenges. Empower U. functions as a contractor for the State of New Jersey. Dr. Gray is a serial social entrepreneur with community impact-driven investments in technology, real estate, and healthcare.

Dr. Gray obtained his undergraduate degree in Organizational Leadership from Fordham University, his Master of Science in Management, Strategy, and Leadership at Michigan State University, and his Doctor of Education in Organizational Change and Leadership from the University of Southern California.

Over a 20 year career, Marlon has established 4 divisions of Empower U. - Applied Behavior Analysis, Childrens' and Adult Outpatient Care, In-Home Counseling, and Therapeutic After School Programs for children on the Autism Spectrum. Above all of his accomplishments, Dr. Gray is most proud of two things - being a father to his son Carter and a Brother of Alpha Phi Alpha Fraternity, Inc.
SABUR GUY
Sabur Guy currently serves as Chief of Staff to the Office of West Ward Councilman Dupré L. Kelly, City of Newark, NJ. In this role, he leads a team of staffers and executes the legislative and community development priorities of the Councilman's West Ward agenda, among other duties.

A Newark native and graduate of the Newark Public Schools, Sabur brings almost two decades of broad professional experience to this current role. He began his career in public service in the early 2000s as a college intern to former Newark Councilman (now Mayor) Ras J. Baraka. He went on to work with some of Newark's most prominent elected officials including former Newark City Council President Councilwoman Mildred C. Crump and former Newark Mayor (now United States Senator) Cory A. Booker.

A strong advocate for access to quality education, Sabur has worked as a non-profit executive in the education advocacy space, an adjunct business law professor at Seton Hall University, and has lectured and mentored student all around the world from South America to Asia. He is a proud graduate of Rutgers University-Newark, Rutgers School of Law-Newark, and the Congressional Black Caucus Political Education and Leadership Institute in Washington, D.C.
CARLOS WILSON
Carlos Wilson is a passionate promoter of health and wellness. He's had a nearly decade-long career in communications working with for-profit and nonprofit organizations crafting messages reaching millions. He's contributed to award-winning consumer marketing strategies, with health at the forefront of each campaign.

Carlos is an Account Supervisor of Community and Marcomms at CIEN+. He earned his bachelor's degree in Communications from the College of Saint Rose in Albany, New York, and is currently a resident of Oakland, California.
Sue Laumbach
Sue's background in nursing spans over 22 years and she earned her degree from William Paterson University. Sue's experience includes a decade of working as an IV home administration nurse and as a patient educator for the past 12 years. She was inspired to become an Alnylam Patient Education Liaison (PEL) after watching several patients struggle to find the right diagnosis. By educating people, Sue hopes to help raise awareness about hereditary ATTR (hATTR) amyloidosis
RYLAND GORE, MD, MPH, FACS
Dr. Ryland Gore is a board-certified, fellowship-trained surgeon specializing in breast surgical oncology in Atlanta, Georgia. She completed her general surgery residency at Rush University Medical Center and John H. Stroger Cook County Hospital in Chicago, Illinois. She went on to complete her breast surgical oncology fellowship at Maimonides Medical Center in Brooklyn, New York.

In addition to her professional responsibilities, Dr. Gore previously served on the Board of Directors for Every Woman Works, Inc., an Atlanta-based women's empowerment non-profit organization and is the immediate-past board chair of the Summer Health Professions Educational Program (SHPEP), which is a collaborative effort by the Robert Wood Johnson Foundation, Association of American Medical Colleges, and the American Dental Education Association. Dr. Gore also served as the chairwoman of the American Cancer Society's Making Strides Against Breast Cancer campaign in Atlanta for three years (2019-2021).

Dr. Gore is a highly sought after speaker, medical contributor, consultant and lecturer on breast cancer, breast health, and breast cancer disparities, as well as health and surgical disparities and women's empowerment topics.
WINSTON MAJETTE
Winston Majette is the Executive Director & Board Member of The Greater Harlem Chamber of Commerce (GHCC), and HARLEM WEEK, Inc.

Now celebrating its 125th anniversary, GHCC is the oldest continuous business/civic organization in Upper Manhattan. Their primary focus is on improving business/economic development, revitalization, and quality of life issues in the Upper Manhattan area with specific emphasis on the needs of the business, educational, cultural, tourism, civic and sectors professional.

HARLEM WEEK, Inc. is a 49-year old festival featuring arts, cultural, music events. Majette has served as senior coordinator for the NYC Economic Development Conference, NYC Senior Citizens Day, 2-Day NYC Children's Festival, NYC Health Fair, sports events including the New York Road Runners Track & Field Clinics, John McEnroe Youth & Family Tennis Clinics and more. He has also served, for the past 15 years, as the Senior Coordinator of the Higher Education Fair & Expo during the HARLEM WEEK FESTIVAL.

Prior to GHCC, Majette spent 4 years at the Children's Aid Society. He served as Director of the Taft Learning Center, following tenures as program director - where he created day, after-school and evening programs in computer technology, arts, English, history and writing for ages 7 years old to Adult – and technology teacher, where he created programs in computer technology for ages 7 years old to Adult.

Always passionate about service, and advocating for his community, Majette spent ten years as a Manhattan Community Board 9 member, where he was the chairperson of the youth, education and libraries committee.
Tiffanie Burt, MPS
Tiffanie Burt serves as the Community Projects Manager and Government Relationships liaison at The City College of New York jointly under The Office of The President and the Office of Institutional Advancement, Communications, and External Relations. Her platform serves as a place to discuss current community related events and the political environment that directly affects our lives, lifestyle, brand development, & grassroots community work. With these focal points, she also serves as the Communications Director and Executive Board Member for Know Your Rights BK, VP of Communications and Executive Board Member for the Vanguard Independent Democratic Party Association also known as VIDA, beauty influencer, and writer for The Cincinnati Herald (@cinciherald), newly appointed Deputy Director of The Brooklyn Democratic Party, and newly appointed board member of Community Board 3 (Bedford Stuyvesant and parts of Crown Heights).

Tiffanie graduated with a BA in Communications with a Business Administration Minor from The University of Cincinnati and earned a Master's degree from The City College of New York in Branding and Integrated Communications. One of her favorite quotes to live by is, "My recipe for life is not being afraid of myself, afraid of what I think or my opinions," - Eartha Kitt. Tiffanie considers herself a thriver in every aspect of life. She currently resides in Brooklyn, NY, and is a member of Sigma Gamma Rho Sorority Incorporated.
Sheri Prentiss, MD, MPH, CSP
Dr. Sheri (pronounced Sher-Ree) Prentiss is a proven visionary, best-selling author, and highly sought-after physician leader. Since 2017, she has served as Chief Medical Officer and Public Health Lead at CIEN+ to bring both an inclusive and evidence-driven approach to promoting health equity and better outcomes. She is an occupational & environmental medicine physician, public health expert, professional speaker—CSP® (Certified Speaking Professional™), and a breast cancer survivor. She has served as National Spokesperson for Susan G. Komen as well as their National Ambassador for Health Equity.

After breast cancer treatment left her disabled from lymphedema in her right upper extremity, stripping her of her life-long dream of being a practicing physician, she re-invented herself and went on to become a national public figure, professional speaker, and entrepreneur/owner of her own healthcare consulting business. She has been the catalyst for transformation in the space of cultural and workplace diversity for a myriad of organizations for more than two decades.

Dr. Sheri brings the unique perspective of being a patient and a physician to her impassioned and captivating speeches. Her remarkable story of pain, loss, and change has inspired hundreds of thousands of people across the country and abroad. As an expert in transformative medicine, a natural extension of her personal vision and mission in life is to educate consumers that healthcare and being healthy should be experienced joyfully. As such she has become the Queen of How to Let Go & LIVE and creator of Medicine Meets Ministry: Dr. Sheri's Blueprint on How to Let Go & LIVETM, a step-by-step program that teaches individuals how to shift their focus from what they've lost to what remains in order to bring a new vision, path, and purpose for their life into view.

She has been featured in The New England Journal of Medicine, MORE, Essence, Oxygen, Today's Chicago Woman, Weinberg Magazine, and the Chicago Tribune among other notable publications. She has also been featured in hundreds of television and radio interviews reaching millions with her expertise in helping individuals unlock their potential, boost their self-esteem, set new directions, and prepare for life-long achievements. Dr. Sheri is the founder of the LIVE Today Foundation, Inc., a 501c3 nonprofit organization meeting the needs of under-resourced cancer patients and survivors living with lymphedema. She is the creator/host of The LIVE Today Show, which airs at 5:30 pm CST every 2nd Wednesday of the month on CANTV Channel 21 and streams live at cantv.org/hotline. She is also the creator of the podcast "Where Medicine Meets Ministry: Dr. Sheri Talks Faith & Facts" addressing fundamental questions when it comes to spirituality, health, medicine, death, dying, and faith using a combination of a solo-cast, case studies, testimonies, and interviews with guest experts.

Dr. Prentiss obtained the following degrees: BA, with honors, Northwestern University 1989; MD, with honors, Loyola Stritch School of Medicine 1993; MPH, with a 5.0 GPA University of Illinois School of Public Health 1998; CPE (Certified Physician Executive), CCMM 2007; CSP® (Certified Speaking Professional™), National Speakers Association. She is a member of the American College of Occupational & Environmental Medicine as well as a Fellow, Former Director of the Board, and CPE Tutorial teaching Fellow of the American Association for Physician Leadership.
BILL LESTER, PhD
Dr. Bill Lester, an Arkansas native, earned a PhD in physiology from the University of Tennessee Health Science Center in Memphis. Following a post-doctoral fellowship in heart failure at the University of Cincinnati, Bill began his industry career as a medical science liaison (MSL) with Solvay.

Prior to taking on his current role as an allergy/asthma MSL at Amgen, Bill supported cardiology at Amgen as well as medical teams at Eli Lily and Takeda. Over his twenty-four years of experience, Bill has supported the development and launch of numerous new products in respiratory, endocrinology, and cardiovascular disease states.

Bill and his wife live in suburban Fort Worth, Texas and have three children aged 27, 25 and 21. He has a passion for educating patients, their families and healthcare practitioners about severe asthma.
LISA LEWIS, MPH
As a member of the Janssen Diversity, Equity and Inclusion in Clinical Trials (DEICT) team, Lisa's primary responsibility is to collaborate with leaders including the Vice President of Janssen Oncology Late Development, Medical Affairs and Diagnostics to lead the Janssen Oncology D&I in Clinical Trials internal Steering Committee and Cross-functional working groups and to work with the DEICT Oncology Team and key stakeholders in the Oncology therapeutic area to develop and implement diversity and inclusion strategies and diversity plans for Janssen company-sponsored studies, to ensure that the oncology trial participants included in Janssen Oncology trials more closely represent the real world patient population and to drive the inclusion of populations that are historically and currently marginalized, underserved and/or underrepresented in Oncology clinical trials and across the cancer care continuum.

Lisa is a member of the Janssen Oncology DEI Council and has represented Janssen at key conferences and symposia including the first annual Multiple Myeloma Research Foundation (MMRF) Health Equity Summit, American Association for Cancer Research (AACR) Industry Roundtable and FDA/AACR Workshop on the FDA Draft Diversity Plan Guidance, Brooklyn College Cancer Center Community Outreach, Research and Education (BCCC-CURE) Cancer Symposium and the DGE Diversity in Clinical Trials Summit. She has also been quoted and provided interviews focused on health equity and diversity in clinical trials in pharmaceutical industry publications including Fierce Pharma, Clinical Leader and Drug Discovery and Development. Lisa has been a key driver, collaborator, and company representative for Janssen Oncology collaborations including the recently launched Stand Up to Cancer (SU2C) Diversity in Early Development Clinical Trials Program a $5 million sponsorship from Janssen that will support SU2C health equity efforts and the Navigating Patients Across the Care and Treatment Continuum program with The American Cancer Society, a $3 million effort with the American Cancer Society to fund 20 Health System Cancer patient navigation programs across the US, with a special focus on increasing awareness of, education about, and access to clinical trials among racially and ethnically diverse communities and groups that are underserved and underrepresented in clinical trials; both of these initiatives were recently featured in the White House Cancer Moonshot Progress Update.

Lisa has 25 years of experience in Oncology Preclinical Research, Oncology Early and Late Clinical Development, Clinical Operations, Global Medical Affairs and Public Health, including over 20 years of experience in the Oncology therapeutic area. She started her career as a Research Technologist in the Hematopoiesis Research Laboratory in the Division of Pediatric Hematology/Oncology at Mount Sinai Hospital/Icahn School of Medicine and Northwell Health.

Lisa is an active member of professional organizations including The Cru, where she led their Healthcare, Life Sciences and STEM Cohort and is also a member of Women in Bio, The Healthcare Businesswomen's Association (HBA), and Women of Color in Pharma (WOCIP), where she served on the WOCIP Board of Directors and as Director of Communications in 2018-2019 (she also successfully pitched, secured and coordinated this key feature for WOCIP in ForbesWomen/Forbes). Lisa was born and raised in the borough of Queens in New York City, is a daughter of immigrants from the Caribbean and West Africa, and she currently lives in central New Jersey with her husband of 18 years.
STACI HARGRAVES
Staci Hargraves is Vice President of R&D Portfolio Management for Janssen, the Pharmaceutical Company of Johnson & Johnson. In this role, she is responsible for managing and driving unprecedented value across Janssen's multi-billion-dollar R&D portfolio. Recently she served as VP, R&D Strategy and Operations as well as served as the Chief of Staff for the Janssen R&D Chief Operating Officer where she ensures alignment across several R&D operational functions including Clinical Innovation, Pharmaceutical Development & Manufacturing Sciences, Quantitative Sciences, and Strategy Management, Planning & Analytics.

Prior to joining Janssen in 2017, Staci was the Sr. Director of Clinical Operations at Regeneron Pharmaceuticals where she led a very diverse group of operational functions that that supported the organizations clinical trials.

Staci accelerated through her career by holding various supply chain related positions with increasing level of responsibilities at Pharmaceutical Product Development (PPD), UCB Pharma, and Otsuka. Staci started her career at the National Institute of Health (NIH) in the Protocol & Information Office of the National Cancer Institute.

Staci is a graduate of George Mason University, Fairfax VA where she excelled both on and off the track as a 6 Time NCAA Division I Track & Field All American. She currently resides in New Rochelle, NY with her husband Joe and their three boys (Jacob, Jordan, & Justin).

A passionate executive, Staci is active in several professional and community-based organizations. She currently the Executive Sponsor for Janssen's Diversity in Clinical Trial efforts. She is an active member of the National Coalition of 100 Black Women (NCBW100), founder of the Diversity Council at the Iona Preparatory School and participates in several STEM programs for diverse populations.
MICHELLE SIMEK
Michelle Simek graduated cum laude with a BA in Spanish from UCLA. Since then, she has worked at different nonprofits in Los Angeles including Planned Parenthood, the American Lung Association of Los Angeles County, AIDS Project Los Angeles, AIDS Research Alliance, and the UCLA Center for Clinical AIDS Research and Education.

A seasoned public speaker, and dedicated community advocate, she is passionate about providing accessible health education to underserved communities. In April, 2023 Simek was hired by CIEN+ as the Account Director of Community Engagement.

When not working, Ms. Simek is an enthusiastic "Cat Mom" and the "Cool Aunt" to her sister's children. She also enjoys travel, cooking, reading, and spending time with family.
ANGÉLICA L. THOMAS
Angélica L. Thomas, Esq. is a Partner of Foster Lynch & Thomas, LLC. In her capacity, Angélica engages in corporate, real estate (commercial and residential) and trust and estates matters. Angélica provides counsel and advice to various for profit and non-profit organizations. Her skills enable her to handle an array of issues and negotiations involving contract and real estate.

Angélica holds a Bachelor of Arts from Bard College and Juris Doctor from University of Miami School of Law. Angélica s is a native of Panamá City, Panamá. She resides in the People's Republic of Brooklyn. When Angélica is not practicing law, she enjoys being 'Tia Angie' to her beloved nephews, maintaining a healthy + positive vibes lifestyle, participating in community building efforts, watching documentaries (along with sprinkles of reality TV – her guilty pleasure) and surviving cancer.
Padmore John
Padmore John serves as the Assistant Commissioner of Bureau of Harlem Neighborhood Health, having served as the Acting Assistant Commissioner since April 2021, and has been the Harlem Bureau since 2016. He first started at the Health Department in 2008 as a grants manager, becoming a Sr. Manager of grants and contracts, for the Hospital Emergency Preparedness Program, supporting the preparedness, response and recovery of NYC healthcare institutions to man-made or natural emergency. He has a long history of involvement with local community initiatives, community boards, and community-based organizations.

Padmore has been instrumental in supporting place-based and community-informed processes, both during the COVID-19 pandemic and before. His passion for East and Central Harlem is evident in the work he does with Health Department teams and community partners. He is a 30-year resident of Harlem and lives with his wife Beejhy Barhany, chef and owner of Tsion Café, their 2 kids - Alem and Berhan, and dog Lucy.
WILMA BROWN PHILLIPS
Wilma Brown Phillips is a longtime community activist and political leader who, as a businesswoman and entrepreneur, has always been dedicated to providing services, support, and empowerment to the families and residents of Central Harlem and New York City.

Wilma, is the Founder and CEO of the Harlem Women Strong. For the past several years as District Leader, she has helped coordinate local campaigns to Elect City and State officials.

Wilma serves as Central Harlem's District Leader of the 70th Assembly District Part C, and is a lifetime member of the Frederick E. Samuel Community Democratic Club, a past Executive Director and Board Member of Central Harlem Senior Citizens' Centers, Inc. A Board Member of Harlem Week (GHCC) and Justice 4 The Wrongfully Incarcerated (J4WI), and has served as a member of the Mid-Manhattan NAACP's Civil Engagement Committee Member.

Wilma is a John Jay College of Criminal Justice Graduate with a Bachelor of Arts in Criminal Justice with a minor in Sociology and a Master's Degree in Public Administration with a minor in Human Resource Administration.
NATALY SHAYANSMITH, MPH
Nataly ShayanSmith graduated from the University of California, Berkeley in May 2022 with a BA in Public Health. While in University, Nataly participated in Laboratory Research with the Kaufer Lab to investigate molecular events that underlie brain plasticity and deterioration in the face of stress and neurological insults throughout life. She also served as a Health Worker for the University TANG Medical Center to act as a liaison between students, faculty, and staff and medical resources offered by the university and community.

Because of her passion for health advocacy, Nataly serves as a Health Educator for the Rivkin Center to empower individuals with the knowledge and tools for early detection, prevention, and self-advocacy so they can be proactive about their health. Since graduation, Nataly has been working at Amgen as an Associate for the Career Discovery Program.

Currently, Nataly is a member of the RISE (Representation in Clinical Research) team working to improving the diversity and representation of participants in the company's clinical trials.